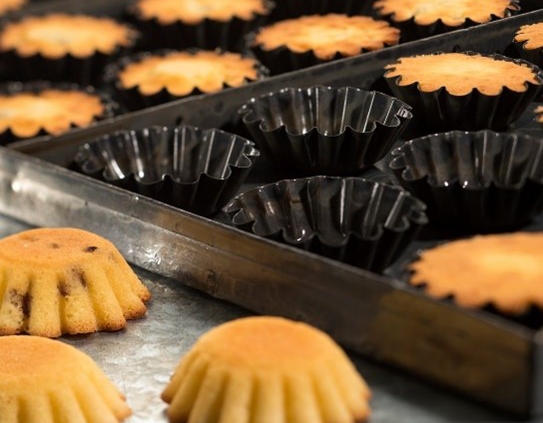 Zeelandia UK, part of the global bakery ingredients company Royal Zeelandia Group, has launched a new campaign.
For over 100 years Zeelandia has worked with wholesale, industrial and artisan bakery clients.  Focus has always been helping provide innovative solutions to improve manufacturing processes to prevent waste.
They are encouraging industrial and artisan bakers to reap the benefits of hygienic release agent technology and release their baking potential.
Safety, hygiene and the environment are at the heart of Zeelandia's release agents Carlo and Carlex.  These are drip free and possess a yield value, meaning they stay where you spray.
Carlex explores the very latest in release agent technology, palm free and perfectly suited for confectionary applications on trays, tins and oven belts. Other benefits include:
Tasteless and colour free
Economical in use – only a small amount is needed to obtain excellent release
convenient packaging – no need for a compressor or brushes
More resistant to polymerisation, so ideal for use on perforated baking sheets
Does not contain Hydrotreated Vegetable Oil
Ideal for goods that are to be retarded or frozen
Carlo offers a high and consistent performance, with optimal 'sprayability' for precision accuracy. Other benefits include:
Tasteless and odourless
White in colour providing a visible spray pattern
Excellent sprayability and adhesion – sticks to the vertical side of a hot tin
Economical in use and hygienic too – does not run through holes in base of tin
Improves crust and colour of bread
To learn more about Zeelandia's release agent technology, visit:
https://bit.ly/ReleaseYourBakingPotential
Watch the short release agents video here:
https://www.finlayfoods.com/wp-content/uploads/2021/06/Release-your-baking-potential-with-Zeelandia.jpg
543
543
Finlay Foods
https://www.finlayfoods.com/wp-content/uploads/2019/04/Finlay-Foods-Logo-160px-trans-2-300x130.png
Finlay Foods
2021-07-22 10:15:04
2021-07-22 10:23:23
Release Your Baking Potential with Zeelandia